Innovation Tri-Valley Leadership Group:
Innovation Tri-Valley Leadership Group (ITV) is led by business leaders and influencers committed to connecting the businesses, research labs, educational institutions, and civic leaders in the Tri-Valley region. This collaborative force is generating job growth and economic vitality for a region that is globally connected, regionally united, and locally unique.
ITV's cross-sector collaboration is attracting new businesses, helping existing businesses expand, attracting workforce, and branding the Tri-Valley as a region that enables businesses and residents alike to help to create a better world, while living a better life. The Tri-Valley is positioned as the Heart of California Innovation, and ITV is advancing the region by illuminating, and advocating for, its unique attributes and assets while shining a spotlight on partner businesses and their global impact.
ITV is dedicated to delivering both economic and social impact through business innovation, education innovation, public-private innovation, and brand building innovation. As we showcase our healthy innovation ecosystem, the world has begun to take notice of the Tri-Valley as a community of thinkers fueled by collaboration, empathy, innovation and high quality of life.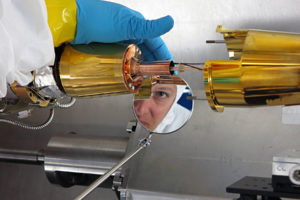 The innovation ecosystem is expanding. ITV continues to work with our two National Laboratories, the Livermore Valley Open Campus, the Switch (i-GATE), Innovate Pleasanton, and i-Valley to ensure the Tri-Valley continues to add to its network of assets.
Jobs are in abundance. In fact, according to a 2016 UCLA Anderson Forecast, the Tri-Valley is at essentially full employment. As a result, wages are competitive and Innovation Tri-Valley works with each city to advocate for more workforce, family-friendly housing. Entrepreneurs are inspired by the Tri-Valley's culture of innovation. They are drawing on the region's resources and expertise to bring bold new ideas to market.
Investment capital is very much a part of our innovation ecosystem. The Tri-Valley attracts funds from Silicon Valley and Bay Area venture capital firms, high-net-worth individuals and from as far away as New York, Toronto and London.
Top talent is drawn to the Tri-Valley – from all over the world, and from colleges and universities close to home. Tri-Valley residents also tend to be much more highly educated than the national average and the median income in four out of five of the Tri-Valley cities is more than double that of the U.S. as a whole.
Information, ideas and connections flow freely. The region's business community successfully manages the tension between collegiality and competitiveness.
With its Mediterranean climate, scenic beauty, first-rate cultural venues, cosmopolitan ambiance, world-class wineries, bountiful recreation, a range of housing options and exceptional schools it's no wonder the region is highly desirable.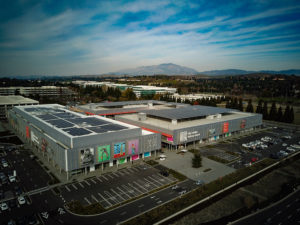 The Tri-Valley is rich in talented tech engineers, biotech innovators and software visionaries with brilliant new ideas. The result is spurring technological advances, launching new companies, and ultimately making waves in the marketplace.
Innovation Tri-Valley is actively building an infrastructure that allows people to access other entrepreneurs, founders of successful companies, advisors, mentors, talented employees and investors. We focus on building models that can be replicated anywhere. Community centered models provide sustainable workforce solutions for local employers by connecting educators and employers to develop a strong future workforce together. Modeling best practices also helps businesses scale up by connecting them with other companies and government entities with a need for their products.
Innovation Tri-Valley has created is a hub for change-making creativity and social innovation.
Our youngest innovators are honored at the #Gamechangers and Dreammakers & Risktakers event each year, celebrating students who embody a commitment to excellence and innovation. Investing in youth is worthy work as the young people honored today are the bold change-makers of tomorrow.
Innovation Tri-Valley works with civic-minded community leaders with a passion for action to present TEDx events. The most recent TEDx Livermore took on the challenge of reducing conflict, and the divisive forces that face us all in our world today –and illuminating the power of empathy.
Innovation Tri-Valley hosts many creative forums that illuminate the assets of the area while always focusing on inclusiveness and empathic thinking.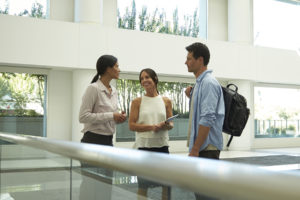 Innovation Tri-Valley stands for a culture of collaboration, R&D capacity, talented workforce, prestigious anchor institutions and a diverse business base, which is the foundation for a growing innovation economy. This is a place where business leaders get to know one another and share what they've learned to support aspiring new startups. Tri-Valley executives, company founders and new entrepreneurs want to stay.
We invite you to join us on this path as we bolster our commitment to each other and to the Tri-Valley ecosystem of dynamic collaboration and economic growth.
Sally
By Tim Hunt Tim Harkness It took Tim Harkness just one bike ride on Pleasanton Ridge to figure out what his next life science company would be. He'd sold his second successful company, [...]
ITVLG
Twelve Tri-Valley students were recognized this week at the annual Dreammakers and Risktakers Awards luncheon, sponsored by the Innovation Tri-Valley Leadership Group, at The Palm Event Center in Pleasanton. Read the entire article here.
ITVLG
Asian Pacific America: Jeffrey Tan is a senior at Dublin High school who developed an innovative braille display to help the visually impaired. Tan will be recognized for his achievement at the Dream makers and [...]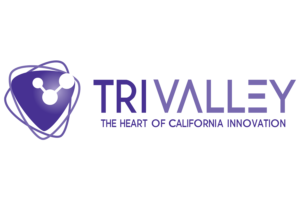 ITV represents a growing partnership of public and private entities that have committed leadership, time and dollars to securing a bold future for the Tri-Valley region. We have expanded to take on issues necessary to sustain any innovation ecosystem – among them housing, education, transportation and attracting and retaining a vital workforce. Learn more about the TRIVALLEY branding effort here.
Innovation Tri-Valley Partners
Innovation Tri-Valley Leadership group is a collaborative effort between business leaders in the Tri-Valley region, city and county agencies, educational institutions. To see the entire list of partners and the board of directors, follow the links.